Tips For First-Time Homebuyers [INFOGRAPHIC]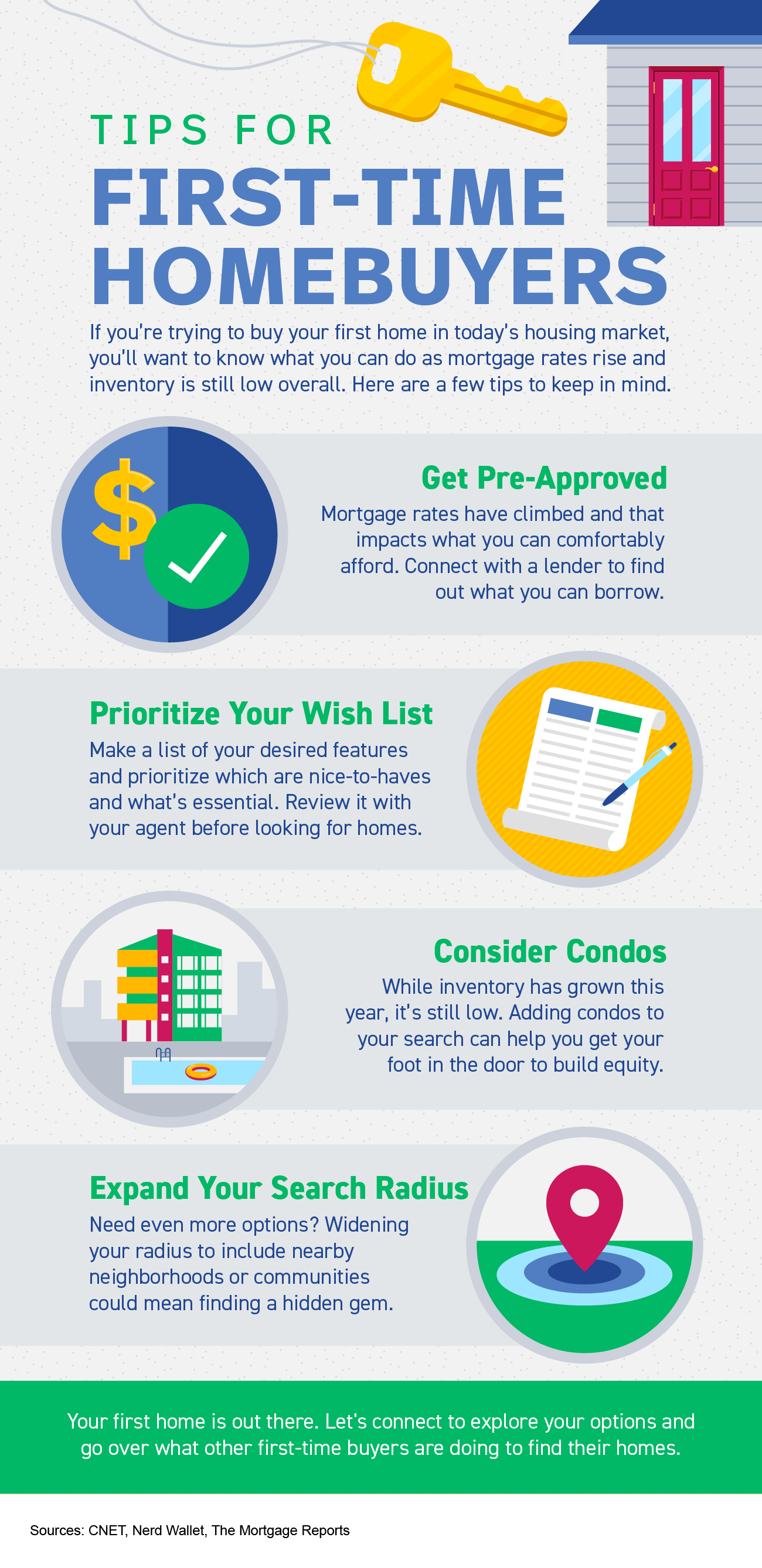 Some Highlights
If you're trying to buy your first home in today's housing market, you'll want to know what you can do as mortgage rates rise and inventory stays low overall.
Connect with a lender to get pre-approved, prioritize your wish list, consider condos, and expand your search radius.
Your first home is out there. Let's connect to explore your options and what other first-time buyers are doing to find their homes.
Content previously posted on Keeping Current Matters
#verobeachcondofinancing, #verobeachcondomortgage, #verobeachcondotelfinancing, #verobeachmortgage, #verobeachmortgagebroker, #verobeachmortgagecalculator, #verobeachmortgagecompany, #verobeachmortgagerates